ROB RAUSCH – OWNER and NCCP Certified Coach
Wakeboarded since the sport was invented. That's over twenty-five years of experience on the water. He's a certified coach with fifteen years coaching experience and still pushes his riding despite being in his declining years.
Rob is passionate about Osoyoos both as a resident and business owner. He serves as Board Member of Destination Osoyoos and the Osoyoos Airport Development Society. In his downtime, he likes to relax by flying the Boeing 787 for Air Canada.
MIKE FISETTE – HEAD COACH, NCCP Certified
Mike is another prairie boy who brings his skills to sunny Osoyoos. Mike was on the Canadian National Wakeboard Team which took him to contests in locales all over the world like Europe and Asia. His travels have provided the opportunity to connect with some great people with a passion for the sport. Mike was the Canadian National champion for 2014. Don't miss the chance to learn from one of the best in Canada. Mike also played AAA hockey in Manitoba and enjoys kiteboarding, playing guitar, and skateboarding.
TAYLOR FIESEL – NCCP Certified
We are super pleased to welcome Taylor Fiesel back to Wakepilot after a season off to finish his Engineering degree at the University of Regina. Taylor joined us in 2016 after previously coaching in Saskatchewan. Wakeboarding has allowed Taylor to travel extensively. He has competed at the national level but also enjoys other sports, especially hockey. Taylor played a few games of Junior "A" before committing to being the most over-qualified wakeboard coach in Canada.
JESSE JENKS – NCCP Certified Coach
Jesse comes to Wakepilot as a coach after many, many sessions as a customer. Jesse grew up in Crofton on Vancouver Island and has been wakeboarding since he was six. An avid surfer as well, Jesse is nearly as talented behind a boat as he is on the ice as a goaltender. His accomplishments most recently include playing Division One hockey at the university of Alaska Fairbanks as well as playing for Team Canada and winning a bronze medal at the World Junior A Championships. Jesse loves anything in the outdoors including camping, mountain biking or surfing the breaks in Tofino. Guests love Jesse for his sunny personality and his Golden Retriever, Lucky, who occasionally hangs around the beach at the Wakepilot shack if you want to meet him!
MATT MEYER – NCCP Certified Coach
From Cairns, Australia, Matt basically grew up on the water wakeboarding and skiing as often as he could. A Welder/Boilermaker by trade, Matt spent the winter at Marmot in Jasper snowboarding and learning to speak Canadian. Like most Aussies, he loved the Canadian winter (this is a mystery to Canadians) and doesn't want to ever return home.
WAKEPILOT ALUMNI
BARRY CAIRNS – 2017-2018 seasons
A UK certified waterski and wakeboard coach, Barry joined us from his home,  Loch Lomond, in Scotland. Wakeboarding in the summer and snowboarding in the winter had long been top of the list for him. Snowboarding has taken him around North America and Europe but wakeboarding in sunny Osoyoos away from the cold water of Loch Lomond was a dream realized for Barry. Barry moved on to pursue full time employment in the snowfields in the hopes of becoming a permanent Canadian.
WILL THOMAS – 2016 SEASON
NCCP certified coach, Will was recruited by his cousin and Wakepilot Head Coach, Mike Fisette. A SoCal native from Thousand Oaks California, Will fled the stupidity and mayhem that was the 2016 U.S. election for the relative peace and calm of the Osoyoos summer. Will was known for his quick smile and impeccable manners. He was frequently heard calling Owner and GM Rob, "sir," which made Rob feel even older than he is.
Richard "Tricky Dick" Baadsvik – 2014-2015 Seasons
Rich was first noticed by the Wakepilot crew when he competed and won at Wakepilot's Livewater Double-Up Contest in 2013. We invited him back the next year and never disappointed with huge tricks and laid back style. Rich was respected for his great work ethic and frequently mocked for his crappy taste in music – country.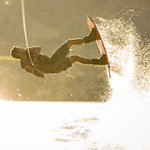 PAUL REID – 2015 SEASON
Paul was recruited by friend and Wakepilot Coach Richard "Tricky Dick" Baadsvik. Appreciated for his work ethic as much as for his explosive riding, he a was a favourite with staff and guests alike. After spending a bit of time here, Paul loved Osoyoos so much he bought a home on the water where he spends as much time as he can. Paul is a journeyman plumber by trade and is back laying pipe full time.
SIMON DAVIS – 2008-2014 SEASONS
We recruited Sim in 2008 from just outside Melbourne, Australia. For four seasons he coached full-time for Wakepilot, becoming a favourite with our guests and the town of Osoyoos as a whole. In 2012 he moved to Whistler where he guided back country tours on sleds and ATVs. After two years, he returned to Wakepilot to coach full time for the 2014 season.
COLE POZNIKOFF – 2011-2013 SEASONS
We first met Cole at the age of ten when he came out with Wakepilot to learn a tantrum. Throughout his youth he excelled at hockey and lacrosse. He spends his summers on the water in Osoyoos so it was only a matter of time before we found each other. He moved on at the end of the 2013 season to follow more serious pursuits. Cole now sells boats and other high end toys for Martin Motor Sports in West Edmonton.
TRISTAN MAKAROFF – 2013 SEASON
Tristan has been passionate about the sports of wakeboarding and water-skiing his entire life. Originally hailing from Calgary, Alberta, Tristan has traveled to coach at premium waterski and wakeboard schools for several summers. He spent the summer of 2013 providing expert instruction for Wakepilot before moving onto a coaching position closer to home at Sylvan Wake in 2014.
GAVIN BARDAL – 2011-2012 SEASONS
Officially from White Rock, Gavin spent his summers in Osoyoos on the water. After years of watching him throw huge tricks in front of our place, we chased him down and offered him the chance to share his knowledge. He eagerly accepted and spent the next two seasons as one of our most popular coaches. Like Cole, Gav is another phenomenal hockey player. He left Wakepilot at the end of the 2012 season to continue his studies at UBC-O and is now working for Molson Coors in Nelson, BC.
REGAN BRADY – 2004-2008 SEASONS
Wakepilot is in large part the success that it is because of the foundation laid by our first full-time coach, Regan. The idea for the school was one that came about as Regan and Rob talked about the sport over a coffee, thinking of ways of bringing quality instruction and quality gear to Osoyoos. Later that year (2004), we launched the school with a single Moomba Mobius. Regan was at the helm most days and word of his friendly coaching style spread throughout the valley and beyond. Regan still lives in Osoyoos and works as a journeyman carpenter.